Americoliva sayana sarosotensis
General description:
Short and stocky specimens from subtidal habitats off western central Florida have been named Oliva sayana sarasotensis Petuch & Sargent, 1986 (see below). These are here considered to be a valid subspecies.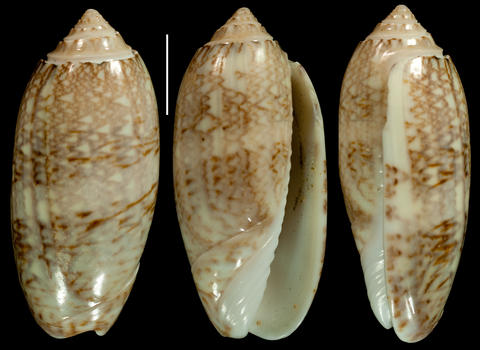 RV 3965. USA, Florida, Pine Island Sound, washed ashore, May, 2001. Scale bar is 1 cm.