Callianax
Adams & Adams, 1853
Nomenclature
Genus:
Callianax Adams & Adams, 1853
SUMMARY
A genus of olivellids from cold-temperate and warm temperate watersof the rthern Pacific Ocean. It is characterised by possessing a simple strong fold at the anterior part of the plication plate and by having an operculum.
Type species is Oliva biplicata Sowerby, 1825 (see below).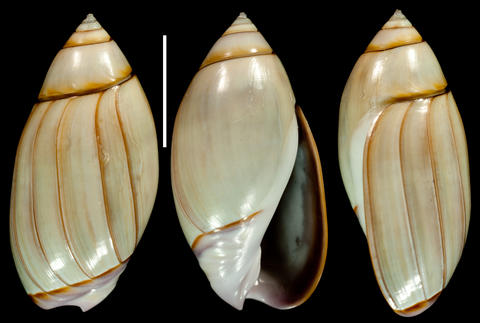 RV 2215a. Canada, British Columbia, Vancouver Island, Young Beach, on sand, April 3, 1968. Recent. Scale bar is 1 cm.