Baryspira obsoleta
(Brocchi, 1814)
Nomenclature
Species:
Baryspira obsoleta (Brocchi, 1814)
SUMMARY
Distribution: Miocene. Miocene of the Aquitaine Basin, France. Miocene of the North Sea Basin (Belgium, Netherlands). Miocene of the Western/Central Paratethys (Bulgaria, Hungary, Poland), Algeria (Brives, 1897). Pliocene. Spain. ? Early Pliocene of Malaga, Spain (Lozouet, 1992). Morocco.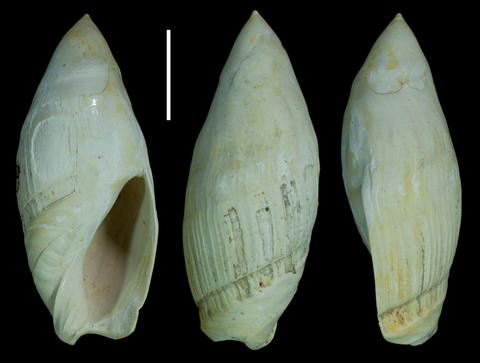 RV 6921. Bulgaria, Pleven. Miocene, Badenian [Langhian-Serravalian]. Scale bar is 1 cm.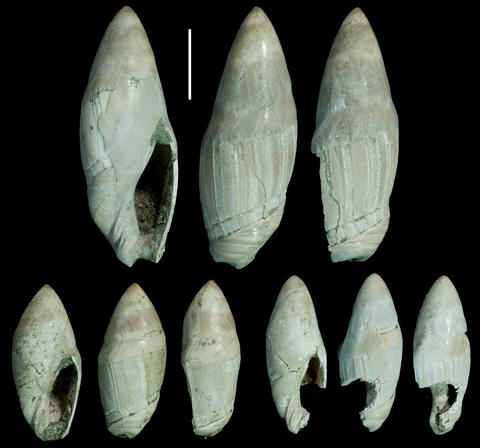 RV 2333a-c. Belgium, Antwerpen, Antwerpen, Tunnel E3 (Kennedytunnel) [Lower Miocene. Upper Aquitanian-Lower Burdigalian. Berchem Formation, Edegem Sands]. Scale bar is 1 cm.